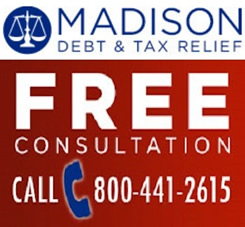 Description
Personal Injury law pertains to determining fault/causation of injuries resulting from harm/negligence done by a person or a business to another being. It encompasses issues regarding the extent of damages, liability for injuries, settlements, insurance coverage/claims and reimbursements.
Please Register with us to get full access to the entire database of LawTake documents and videos.
If you're an attorney, please upload a video or legal document here. Thank you!
| Lawyer Name | Location | Videos | Documents | Rating |
| --- | --- | --- | --- | --- |
| Lever & Ecker, PLLC | | 0 | 0 | |
| Lever & Ecker, PLLC - Bronx | | 0 | 0 | |
| Barrett Nonni Homola & Ferraro | | 0 | 0 | |
| Knutson + Casey | | 0 | 0 | |
| Dominguez Law - Car Accident & Personal Injury Lawyers | | 0 | 0 | |
| Setareh Law, APLC - Personal Injury & Accident Lawyers | | 0 | 0 | |
| Byrd Davis Alden & Henrichson, LLP | | 0 | 0 | |
| Bill Allen | | 0 | 0 | |
| Mark Anderson | | 0 | 0 | |
| Brenner Spiller & Archer, LLP | | 0 | 0 | |
| Amara & Associates | | 0 | 0 | |
| Grossman Attorneys at Law | | 0 | 0 | |
| Grossman Attorneys at Law | | 0 | 0 | |
| Grossman Attorneys at Law | | 0 | 0 | |
| Matt Baggett | | 0 | 0 | |
| Janelle Bailey | | 0 | 0 | |
| Greg Baumgartner | | 0 | 0 | |
| Greg Bentley | | 0 | 0 | |
| Greg Bentley | | 0 | 0 | |
| Michhelle Berry | | 0 | 0 | |
| Anthony Bisignano | | 0 | 0 | |
| Stephen Blaine | | 0 | 0 | |
| Robert Boatman | | 0 | 0 | |
| Dwight D. Brannon | | 0 | 0 | |
| William Brim | | 0 | 0 | |
| Robert Bross | | 0 | 0 | |
| Robert Buchanan | | 0 | 0 | |
| James Butler | | 0 | 0 | |
| Daniel Callahan | | 0 | 0 | |
| Tedra Cannella | | 0 | 0 | |
| Sam Cannon | | 0 | 0 | |
| David Capra | | 0 | 0 | |
| Michael Cardamone | | 0 | 0 | |
| Dennis Carrion | | 0 | 0 | |
| Johnstone Carroll, LLC | | 0 | 0 | |
| Peter B. Catania | | 0 | 0 | |
| Waterman Law Centers, PLLC | | 0 | 0 | |
| Waterman Law Centers, PLLC | | 0 | 0 | |
| Charles Cerussi | | 0 | 0 | |
| Kash Legal Group Chula Vista | | 0 | 0 | |
| Lee Ciccarelli | | 0 | 0 | |
| Robert Clifford | | 0 | 0 | |
| Law Office of Cohen & Jaffe, LLP | | 0 | 0 | |
| John Coletti | | 0 | 0 | |
| Brett McCandlis Brown & Conner PLLC | | 0 | 0 | |
| Brett McCandlis Brown & Conner PLLC | | 0 | 0 | |
| Brett McCandlis Brown & Conner PLLC | | 0 | 0 | |
| Brett McCandlis Brown & Conner PLLC | | 0 | 0 | |
| Brett McCandlis Brown & Conner PLLC | | 0 | 0 | |
| Brett McCandlis Brown & Conner PLLC | | 0 | 0 | |
| James M. Connolly | | 0 | 0 | |
| Flint Cooper | | 0 | 0 | |
| Chip Cossè | | 0 | 0 | |
| Triumph Curiel | | 0 | 0 | |
| Wooten, Kimbrough, Damaso & Dennis, P.A. | | 0 | 0 | |
| Rafael De La Garza | | 0 | 0 | |
| Jimmy Doan | | 0 | 0 | |
| Daniel Doyle | | 0 | 0 | |
| Whit Drake | | 0 | 0 | |
| Spencer Eisenmenger | | 0 | 0 | |
| Todd Elias | | 0 | 0 | |
| Arthur Elk | | 0 | 0 | |
| Andrew Ellis | | 0 | 0 | |
| Wendy Doyle Palumbo, Esq. | | 0 | 0 | |
| Steve Estey | | 0 | 0 | |
| The Law Firm of Carlton F. Bennett, P.L.L.C. | | 0 | 0 | |
| Remington Fang | | 0 | 0 | |
| Todd Farrar | | 0 | 0 | |
| Baird Mandalas Brockstedt Federico & Cardea, LLC | | 0 | 0 | |
| David M. Fine | | 0 | 0 | |
| James L Finegan | | 0 | 0 | |
| Alex Fiol | | 0 | 0 | |
| Allen Law Firm | | 0 | 0 | |
| Allen Law Firm | | 0 | 0 | |
| Hartley Law Firm | | 0 | 0 | |
| Hollis Law Firm | | 0 | 0 | |
| Joubert Law Firm | | 0 | 0 | |
| Kilroy Law Firm | | 0 | 0 | |
| Kyle Law Firm | | 0 | 0 | |
| Gladstein Law Firm, PLLC | | 0 | 0 | |
| Samuel Fishman | | 0 | 0 | |
| Michael Flanagan | | 0 | 0 | |
| Daniel Forouzan | CA | 1 | 0 | |
| Merry Fountain | | 0 | 0 | |
| Jerry Friedman | | 0 | 0 | |
| Keith Fuicelli | | 0 | 0 | |
| Rad Gajic | | 0 | 0 | |
| Rubin, Glickman, Steinberg & Gifford, P.C. | | 0 | 0 | |
| Rubin, Glickman, Steinberg & Gifford, P.C. | | 0 | 0 | |
| Robert Gouveia | | 0 | 0 | |
| Darren Griswold | | 0 | 0 | |
| D'Amore Law Group | | 0 | 0 | |
| D'Amore Law Group | | 0 | 0 | |
| D'Amore Law Group | | 0 | 0 | |
| D'Amore Law Group | | 0 | 0 | |
| Joseph Law Group | | 0 | 0 | |
| Kash Legal Group | | 0 | 0 | |
| NK Law Group | | 0 | 0 | |
| Throneberry Law Group | | 0 | 0 | |
| Soofer Law Group - Los Angeles | | 0 | 0 | |
| Younglove Law Group - Newport Beach Accident Attorneys | | 0 | 0 | |
| Soofer Law Group - Torrance | | 0 | 0 | |
| Kash Legal Group Murrieta | | 0 | 0 | |
| Kash Legal Group Sacramento | | 0 | 0 | |
| Manuel Guerra | | 0 | 0 | |
| Manuel Guerra | | 0 | 0 | |
| Kenny Habetz | | 0 | 0 | |
| KC Harpring | | 0 | 0 | |
| Brian K. Harris | | 0 | 0 | |
| Richard Harting | | 0 | 0 | |
| Dallas Hartman | | 0 | 0 | |
| Stephen Hasner | | 0 | 0 | |
| Chace Hawk | | 0 | 0 | |
| Robert Healy | | 0 | 0 | |
| Corey P/I Heit | | 0 | 0 | |
| Joseph Hekmat | CA | 0 | 0 | |
| Aaron Herbert | | 0 | 0 | |
| Goza & Honnold, LLC | | 0 | 0 | |
| Richard M Howe | | 0 | 0 | |
| Jonathan Huerta | | 0 | 0 | |
| Sweeney Merrigan Law, LLP - Personal Injury & Accident Attorneys | | 0 | 0 | |
| Knutson + Casey - Personal Injury & Accident Lawyers | | 0 | 0 | |
| Dale R. Rose, PLLC - Personal Injury & Car Accident Lawyer | | 0 | 0 | |
| Feller & Wendt, LLC - Personal Injury & Car Accident Lawyers | | 0 | 0 | |
| Feller & Wendt, LLC - Personal Injury & Car Accident Lawyers | | 0 | 0 | |
| Feller & Wendt, LLC - Personal Injury & Car Accident Lawyers | | 0 | 0 | |
| Sloat, Nicholson & Hoover, P.C.- Personal Injury Attorneys | | 0 | 0 | |
| Hersh Kirtman Injury Law | | 0 | 0 | |
| Bruce Jacobs | | 0 | 0 | |
| Don Jacobs | | 0 | 0 | |
| Gary C. Johnson | | 0 | 0 | |
| Julie Johnson | | 0 | 0 | |
| Julie Julie Johnson | | 0 | 0 | |
| Marc Johnston | | 0 | 0 | |
| Egan Patrick Kilbane | | 0 | 0 | |
| Howard Kitay | | 0 | 0 | |
| Craig Knapp | | 0 | 0 | |
| Jay Knispel | | 0 | 0 | |
| William G Kolodner | | 0 | 0 | |
| Howard Craig Kornberg | | 0 | 0 | |
| Mark Kovacich | | 0 | 0 | |
| Bradley Kramer | CA | 1 | 0 | |
| Christopher Kreeger | | 0 | 0 | |
| Andrew D. Kumar | | 0 | 0 | |
| Brian Labovick | | 0 | 0 | |
| Jory Doyle Lange | | 0 | 0 | |
| Boris Lavent | | 0 | 0 | |
| Cannon Law | | 0 | 0 | |
| EMP Law | | 0 | 0 | |
| Frogale Law | | 0 | 0 | |
| Henderson Law | | 0 | 0 | |
| Jassim Law | | 0 | 0 | |
| King Law | | 0 | 0 | |
| King Law | | 0 | 0 | |
| King Law | | 0 | 0 | |
| King Law | | 0 | 0 | |
| King Law | | 0 | 0 | |
| King Law | | 0 | 0 | |
| King Law | | 0 | 0 | |
| King Law | | 0 | 0 | |
| King Law | | 0 | 0 | |
| Lipton Law | | 0 | 0 | |
| Marsalisi Law | | 0 | 0 | |
| MG Law | | 0 | 0 | |
| MG Law | | 0 | 0 | |
| MG Law | | 0 | 0 | |
| Peerali Law | | 0 | 0 | |
| Rizk Law | | 0 | 0 | |
| Eric Ratinoff Law Corp | | 0 | 0 | |
| Bradley Law Firm | | 0 | 0 | |
| Mintz Law Firm, LLC | | 0 | 0 | |
| Throneberry Law Group | | 0 | 0 | |
| Throneberry Law Group | | 0 | 0 | |
| Throneberry Law Group | | 0 | 0 | |
| Younglove Law Group | | 0 | 0 | |
| Hasner Law PC | | 0 | 0 | |
| Silva Injury Law, Inc. | | 0 | 0 | |
| Silva Injury Law, Inc. | | 0 | 0 | |
| Silva Injury Law, Inc. | | 0 | 0 | |
| Silva Injury Law, Inc. | | 0 | 0 | |
| Eskew Law, LLC | | 0 | 0 | |
| Sweeney Merrigan Law, LLP | | 0 | 0 | |
| Danko Meredith, Trial Lawyers | | 0 | 0 | |
| Lifestyle Injury Lawyers | | 0 | 0 | |
| Setareh Law, APLC Injury Lawyers - Santa Rosa | | 0 | 0 | |
| Leibel Law - Steven Leibel, P.C. | | 0 | 0 | |
| Leibel Law - Steven Leibel, P.C. | | 0 | 0 | |
| Robert Lemle | CA | 1 | 0 | |
| Tara J. Licata | | 0 | 0 | |
| Feller & Wendt, LLC | | 0 | 0 | |
| Mann Law LLC | | 0 | 0 | |
| Boucher LLP | | 0 | 0 | |
| Mott & Moffett LLP | | 0 | 0 | |
| Adam Loewy | | 0 | 0 | |
| Sean Lopez | | 0 | 0 | |
| Mike Love | | 0 | 0 | |
| Joseph M Lovretovich | | 0 | 0 | |
| Jason Lundberg | | 0 | 0 | |
| Timothy J. Manchin | | 0 | 0 | |
| John Manly | | 0 | 0 | |
| Robert Manning | | 0 | 0 | |
| Kent McGuire | | 0 | 0 | |
| Collin McKean | OR | 0 | 0 | |
| Jason McMinn | | 0 | 0 | |
| Chris Meinhart | | 0 | 0 | |
| Brian G. Miller | | 0 | 0 | |
| Matthew Minner | | 0 | 0 | |
| Aria Miran | | 0 | 0 | |
| Michele Mirman | | 0 | 0 | |
| Anthony Modarelli | | 0 | 0 | |
| Mott & Moffett LLP | | 0 | 0 | |
| Dorna Moini | CA | 2 | 0 | |
| Keith More | | 0 | 0 | |
| Michael Morgan | | 0 | 0 | |
| Dan Mouri | | 0 | 0 | |
| Nick Movagar | | 0 | 0 | |
| David Munoz | | 0 | 0 | |
| Jay Murray | | 0 | 0 | |
| Law Offices of Naomi Ellis, PLLC | | 0 | 0 | |
| Suzanne Natbony | CA | 10 | 34 | |
| Richard Nava | | 0 | 0 | |
| Richard noble | | 0 | 0 | |
| Dalli & Marino LLP - Personal Injury & Nursing Home Abuse Attorneys | | 0 | 0 | |
| Dalli & Marino LLP - Personal Injury & Nursing Home Abuse Attorneys | | 0 | 0 | |
| Tony O'Dell | | 0 | 0 | |
| The Law Offices of Scott Sobol | | 0 | 0 | |
| Cruz Law Office, LLC | | 0 | 0 | |
| King Law Offices | | 0 | 0 | |
| Weinberg Law Offices | | 0 | 0 | |
| Julie Oinonen | | 0 | 0 | |
| Jacob Oresky | | 0 | 0 | |
| Brian S Orlow | | 2 | 0 | |
| Law Office of Samuel I. Kane, P.A. | | 0 | 0 | |
| McPherson & Thomas, P.A. | | 0 | 0 | |
| Glugeth & Pierguidi, P.C. | | 0 | 0 | |
| Glugeth & Pierguidi, P.C. | | 0 | 0 | |
| Kuzmich Law Firm P.C. | | 0 | 0 | |
| Leibel Law - Steven Leibel, P.C. | | 0 | 0 | |
| Mancini Law Group P.C. | | 0 | 0 | |
| The Williams Law Firm, P.C. | | 0 | 0 | |
| James Horne Law PA | | 0 | 0 | |
| Niral Patel Injury Law | | 0 | 0 | |
| Joseph Paulozzi | | 0 | 0 | |
| Chuck Paulson | | 0 | 0 | |
| Jane Paulson | | 0 | 0 | |
| Hasner Law PC | | 0 | 0 | |
| Bailey Johnson & Peck | | 0 | 0 | |
| MaryAnna Penton | | 0 | 0 | |
| Mark Perenich | | 0 | 0 | |
| Daniel Petrov | | 0 | 0 | |
| John Phebus | | 0 | 0 | |
| Mehta & McConnell, PLLC | | 0 | 0 | |
| Dylan Pollard | | 0 | 0 | |
| Larry Price | | 0 | 0 | |
| John Christopher Ramsey | | 0 | 0 | |
| Eric Ratinoff | | 0 | 0 | |
| Rahul Ravipudi | | 0 | 0 | |
| Timothy P Rhatigan | | 0 | 0 | |
| johnb richards | | 0 | 0 | |
| Brett Rivkind | | 0 | 0 | |
| Dana Roberts | | 0 | 0 | |
| Patricia Renee Rodriguez | | 0 | 0 | |
| Mark Roman | | 0 | 0 | |
| Dale R. Rose, PLLC | | 0 | 0 | |
| S. David David Rosenthal | | 0 | 0 | |
| Nicholas Rowley | | 0 | 0 | |
| Matthew T Russell | | 0 | 0 | |
| Michael Sachs | | 0 | 0 | |
| Sagi Shaked | | 0 | 0 | |
| Law Office of Shane McClelland | | 0 | 0 | |
| David Shapiro | | 0 | 0 | |
| Mark Shapiro | | 0 | 0 | |
| John Smith | | 0 | 0 | |
| Donald Soloff | | 0 | 0 | |
| Lawrence Solomon | | 0 | 0 | |
| Gregg Spagnolia | | 0 | 0 | |
| Amelia Steelhead | | 0 | 0 | |
| Jason Stephens | | 0 | 0 | |
| David Guy Stevens | | 0 | 0 | |
| Morgan Stewart | | 0 | 0 | |
| Michael Strickland | | 0 | 0 | |
| Robert Sullivan | | 0 | 0 | |
| Edward Susolik | | 0 | 0 | |
| Jasmine Thomson | | 0 | 0 | |
| Aaron Tillmann | | 0 | 0 | |
| Dan Toombs | | 0 | 0 | |
| Richard P. Traulsen | | 0 | 0 | |
| Mandell Trial Lawyers | | 0 | 0 | |
| Keith Trimble | | 0 | 0 | |
| James Tyack | | 0 | 0 | |
| Jordan R. Wagner | | 0 | 0 | |
| Justin L. Watkins | | 0 | 0 | |
| James Welcome | | 0 | 0 | |
| Samuel M. Wendt | | 0 | 0 | |
| Feller & Wendt, LLC | | 0 | 0 | |
| Brian White | | 0 | 0 | |
| Jonathan Williams | | 0 | 0 | |
| Joseph Williams | | 0 | 0 | |
| Larry R Williams | | 0 | 0 | |
| Joel Wooten | | 0 | 0 | |
| Don Wruck | | 0 | 0 | |
| Arias & Abbass Your Attorneys | | 0 | 0 | |
| Ryan Zavodnick | | 0 | 0 | |