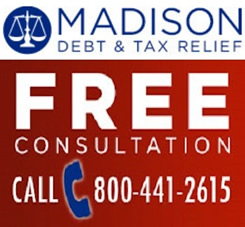 Description
Criminal law involves determining what social conduct is prescribed as threatening, harmful or otherwise endangering of the property, health, safety and moral welfare of others and is primarily concerned with punishment and enforcement of the law when violations occur.
Please Register with us to get full access to the entire database of LawTake documents and videos.
If you're an attorney, please upload a video or legal document here. Thank you!
02:47

How to Fight your DUI

01:25

HelpSelf Document Automation and Document Assembly Tool

03:09

Debt Collection Demo.mp4
| Lawyer Name | Location | Videos | Documents | Rating |
| --- | --- | --- | --- | --- |
| Law Office of Gabriel & Gabriel, LLC | | 0 | 0 | |
| Setareh Law, APLC - Personal Injury & Accident Lawyers | | 0 | 0 | |
| Patrick Baghdaserian | | 0 | 0 | |
| Carl Barkemeyer | | 0 | 0 | |
| Peter Blair | | 0 | 0 | |
| David Breston | | 0 | 0 | |
| David Breston | | 0 | 0 | |
| Lee Ciccarelli | | 0 | 0 | |
| Sabrina Cohan | CA | 0 | 2 | |
| Saputo Toufexis | Criminal Defense | | 0 | 0 | |
| Bradley Dale Clark | | 0 | 0 | |
| Moses and Rooth Criminal Defense Lawyers | | 0 | 0 | |
| Michael DiCindio | | 0 | 0 | |
| Sophia C. Martinez Law DWI and Criminal Defense Lawyer | | 0 | 0 | |
| Bernal Law Felony & Criminal Defense Lawyer | | 0 | 0 | |
| Aron Law Firm - Criminal Defense Lawyers | | 0 | 0 | |
| Burk Law Firm, P.C. | | 0 | 0 | |
| Dmitry Gorin | | 0 | 0 | |
| Robert Gouveia | | 0 | 0 | |
| Robert Gruler | | 0 | 0 | |
| Josephine Hallam | | 0 | 0 | |
| Derrick H Harris | | 0 | 0 | |
| Ronald Hedding | | 0 | 0 | |
| Ronald Hedding | | 0 | 0 | |
| Robert Hill | | 0 | 0 | |
| Joe Hoelscher | | 0 | 0 | |
| Michelle Hubbard | MA | 0 | 0 | |
| Jonathan Huerta | | 0 | 0 | |
| Brian Hurwitz | CA | 1 | 0 | |
| Mark Lassiter | | 0 | 0 | |
| Aron Law | | 0 | 0 | |
| EMP Law | | 0 | 0 | |
| Fighter Law | | 0 | 0 | |
| Hanlon Law | | 0 | 0 | |
| Hanlon Law | | 0 | 0 | |
| Hanlon Law | | 0 | 0 | |
| Hanlon Law | | 0 | 0 | |
| Hanlon Law | | 0 | 0 | |
| Hanlon Law | | 0 | 0 | |
| King Law | | 0 | 0 | |
| King Law | | 0 | 0 | |
| King Law | | 0 | 0 | |
| King Law | | 0 | 0 | |
| King Law | | 0 | 0 | |
| King Law | | 0 | 0 | |
| Defense Base Act Law Firm | | 0 | 0 | |
| The Regina Wright Law Firm, PA | | 0 | 0 | |
| New Mexico Criminal Law Offices | | 0 | 0 | |
| Eskew Law, LLC | | 0 | 0 | |
| Hayes Law, PLLC | | 0 | 0 | |
| Ronald J Manto | | 0 | 0 | |
| Dorna Moini | CA | 2 | 0 | |
| Ryan Nelson | | 0 | 0 | |
| Patton Law Office, S.C. | | 0 | 0 | |
| Patton Law Office, S.C. | | 0 | 0 | |
| Ryan Okabe | | 0 | 0 | |
| Craig Orent | | 0 | 0 | |
| Darwin Overson | | 0 | 0 | |
| Jim Owen | | 0 | 0 | |
| Lawrence Law Firm, PLLC | | 0 | 0 | |
| George H. Ramos | | 0 | 0 | |
| Jack T. T. Randall | | 0 | 0 | |
| Ambrosio Rodriguez | | 0 | 0 | |
| Patricia Renee Rodriguez | | 0 | 0 | |
| Stewart Salwin | | 0 | 0 | |
| Law Office Of Jason Shackelford, P.C. | | 0 | 0 | |
| Scott Stewart | | 0 | 0 | |
| Joe Suhre | | 0 | 0 | |
| Joe Suhre | | 0 | 0 | |
| Kelly 317-405-9150 Thompson | | 0 | 0 | |
| James Tyack | | 0 | 0 | |